FOI Meeting on September 16th in Berlin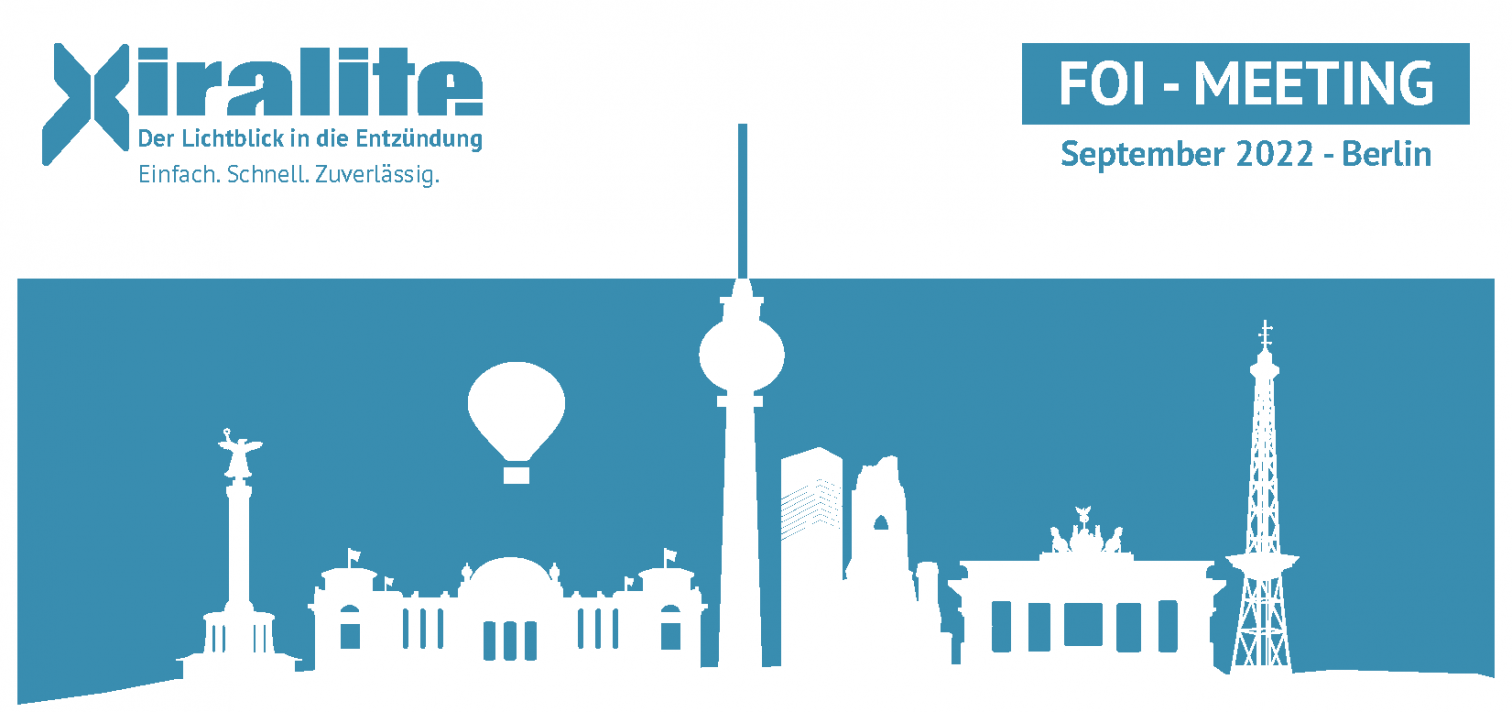 We invite our users, partners and interested parties to a FOI meeting on September 16th in Berlin. Learn how you can apply more effectively the fluorescent optical technology Xiralite® – for a fast, precise and safe diagnostic, and earn 9 credit points.
What to expect:
Exciting presentations and intensive experience exchange with renowned clinicians, resident physicians and scientists.
PD Dr. Sarah Ohndorf will give a talk on the visualisation of microcirculation in patients with different rheumatic diseases
Dr. Stephanie Werner will present interesting cases from her daily rheumatologic practice
Dr. Volker Eissing will highlight the implementation of FOI in the telemedic patient care in rural areas, in which Xiralite® is a key component
PD Dr. Pia Welker will discuss the application of the Xiralite® solution for differential diagnosis of collagenoses.
When: Friday, September 16th 2022 I 9:30 – 18 (GMT+2)
Where: Charité, Library of Anatomy, ground floor, yard-side entrance, Philipp Street 12, 10117 Berlin, Germany
GPS coordinates: 52.5260472, 13.3813155
Take the chance to gain a profound insight into the application of the FOI technology!
You can register at wellert@xiralite.com or by phone at +49 30 8904974-31.
Meet Xiralite at the EULAR 2022 in Copenhagen
The EULAR Congress, the largest European scientific event in the field of Rheumatology will be held this year on June 1-4 both virtually and onsite in the beautiful city of Copenhagen. We are very much looking forward to meeting our customers and partners again as well as making new contacts! Please come and visit us at Booth # E1.2 to learn more about our XiraliteTM products and their exciting application in the field of Rheumatology.
We will also be revealing the newest results obtained using fluorescence optical imaging (FOI) for the differential diagnosis of connective tissue diseases. Our poster was selected for the postertour "Looking through the glass" and will be presented on the 2nd of June at 12:50 in Auditorium 8. See you there!
FOI (Xiralite) improves prediction of digital ulcers in systemic sclerosis using a composite score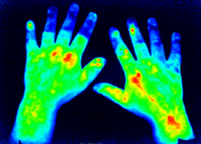 Systemic sclerosis is a rare chronic disease characterized by diffuse fibrosis and vascular abnormalities in the skin, joints, and internal organs. In most patients, initial symptom is a blue or white coloring in response to cold temperature, a condition known as Raynaud's phenomenon. Eventually, half of those persons will develop serious ischemic complications. They will get digital ulcers or pitting scars that quickly result in pain, loss of function or in the worst cases, amputation. Prediction of this outcome is vital in order to establish the right preventive treatment. Unfortunately, existing tools have a high sensitivity but a low specificity, meaning that some patients might receive treatments that they do not require.
We are glad to report that in a collaborative project involving several centers, a group of clinicians proved that fluorescence optical imaging (FOI – Xiralite) can improve diagnostic performance. FOI (see picture) was combined with doppler ultrasound, clinical data and patient history creating a so-called composite score (CIP-DUS). Following this score, predictions on who might develop digital ulcers and therefore need treatment, were higher.
These results were published in the Arthritis Research & Therapy journal and can be found at the following link.
QM certification EN ISO 13485:2016

We are very proud to announce that, since December 2017, the Xiralite® GmbH company is certified through the TÜV Rheinland Group according to EN ISO 13485:2016.
We are looking forward to an exciting new year,
Your Xiralite Team in Berlin!
Happy New Year 2018!
Do not seek to foresee the future, but to enable it to happen.
Antoine de Saint-Exupéry, frz. Schriftsteller, 1900–1944
Your new partner for Xiralite fluorescence camera systems!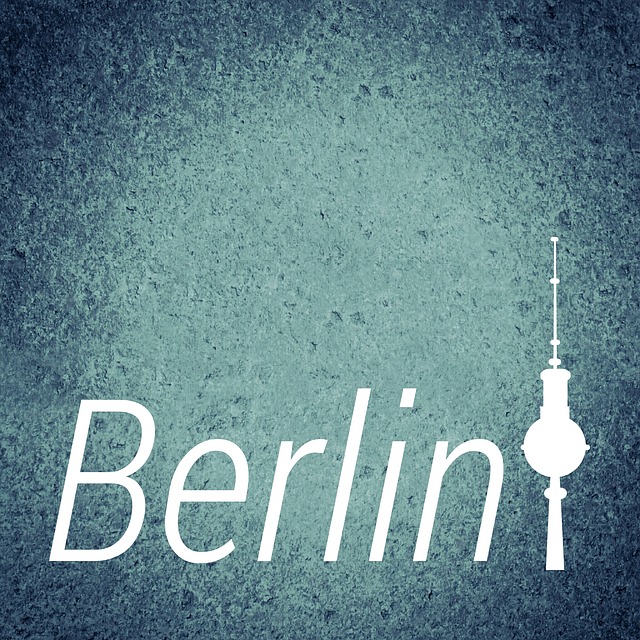 From this year's outset the Xiralite GmbH is your new partner for Xiralite fluorescence camera systems ensuring its future and further development.
Xiralite GmbH welcomes you with a highly committed team of experienced Xiralite experts and motivated new employees. Berlin continues being the company's headquarters. Our aim is to support you as a reliable partner around Xiralite fluorescence camera systems and to further develop Xiralite on the market as the innovative, user and patient-friendly and well-established method for diagnostics and therapy control of hand function in rheumatic diseases since more than 10 years. Additionally, we are working on adapting the system more effectively to your requirements while expanding the product portfolio with new applications.
Diakonhjemmet Sykehus in Oslo/Norway offers Xiralite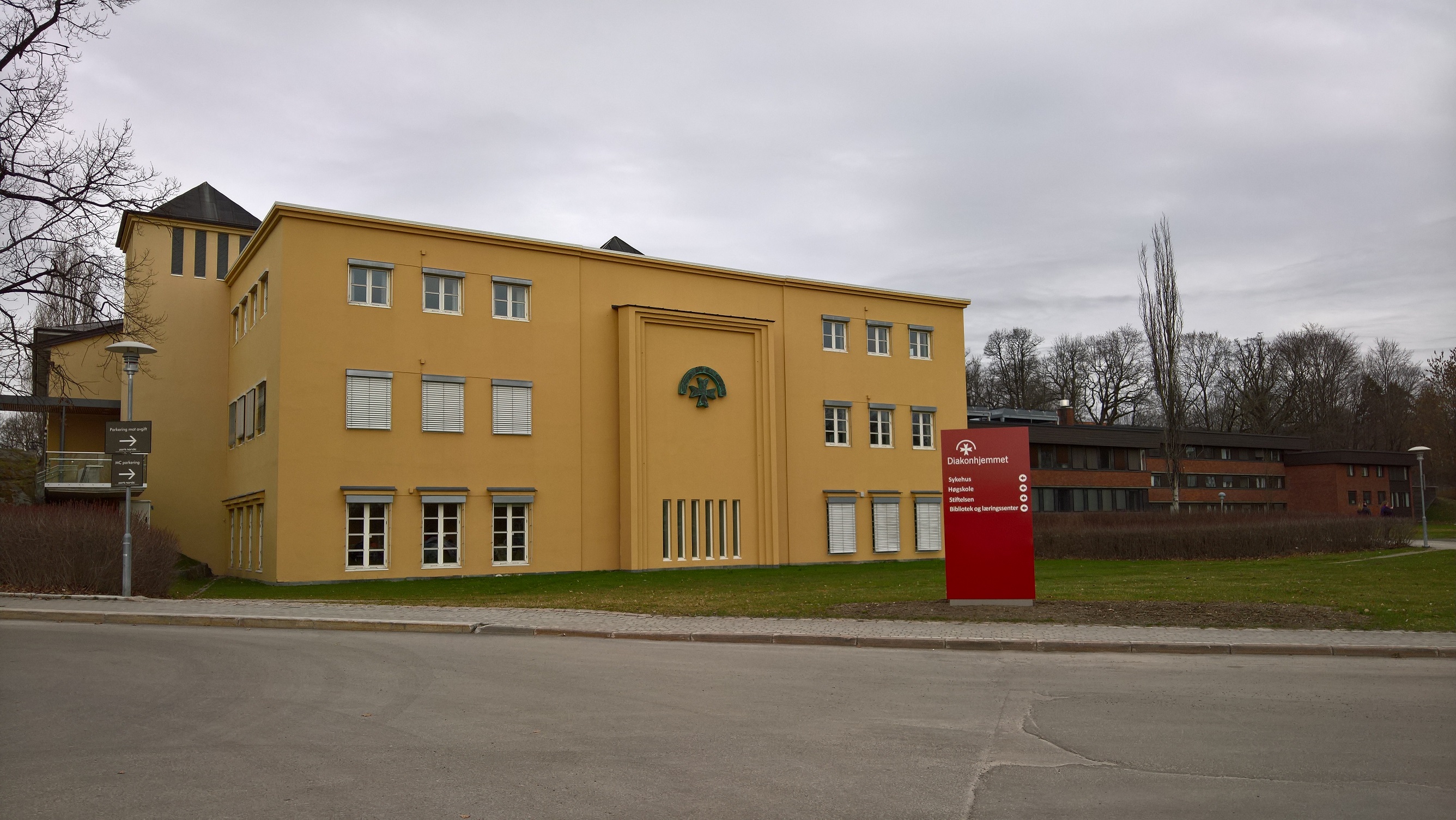 The Xiralite X4 – System is operated under a cooperation of the prestigious University of Oslo ( headed by Professor Tore Kvien ) and the Diakonhjemmet Sykehus, a teaching hospital of Oslo's University. In addition to topics of daily clinical routine, the team will also investigate relevant scientific matter associated with osteoarthritis, also known as degenerative joint disease, in the joints of hands and fingers. mivenion is very pleased that such internationally renowned clinicians and scientists now use our modern, patient-centered diagnostic offering with its unique potential.
New Xiralite website now also available for the US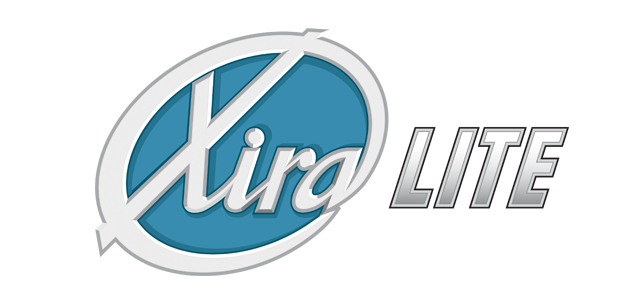 (Berlin) mivenion emphasizes it's claim as partner of it's customers! As of today, the fully new desigend Xiralite webpage is available both in English and German. Multifaceted information about Xiralite, the technology, and medical background is presented. We not only want to inform pyhsicians, but also patients, their relatives, and interested laypersons.
Read more
Xiralite X5 at the ACR/ARHP 2015

(Berlin) mivenion will be exhibitor at this year's meeting of the American College of Rheumatology (ACR) in San Francisco.
The meeting will take place from November 6th to 11th at the Moscone Convention Center. We will introduce our newest Xiralite X5 system to the international public.
For the first time, mivenion will be visible in one the most interesting health care markets. With succesfull approval of our Xiralite Fluorescence Imaging System X4 by the FDA, mivenion is now presenting it's innovative imaging technology to a larger professional audience. In addition, a prototype of our future premium product, Xiralite X5, is displayed.
Our first appearance with Xiralite in the US with introduction of our technology to a new market is supported by the European Union and the European Regional Development Fund.
Xiralite at the 43. annual meeting of the German society of Rheumatology (DGRh)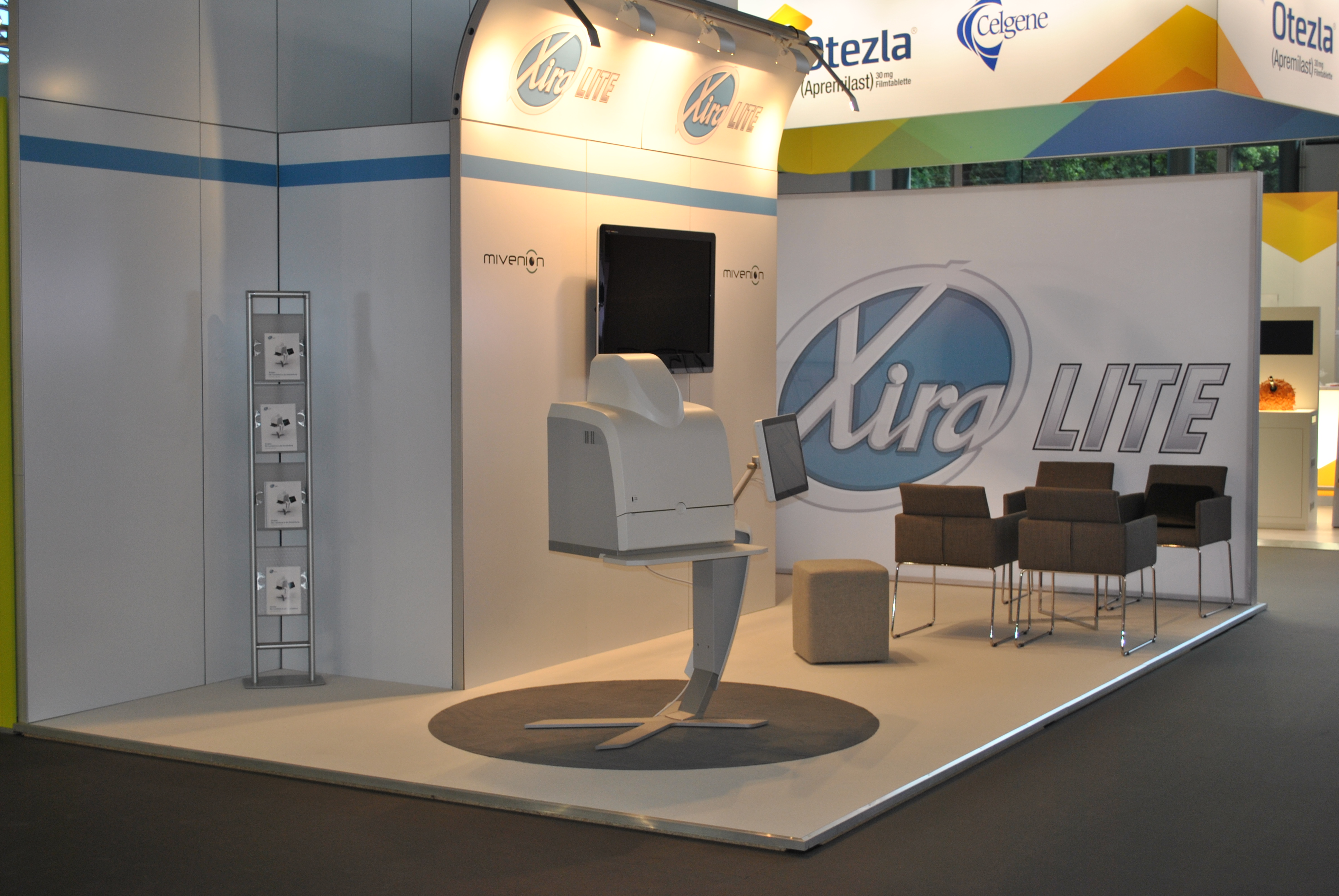 (Berlin) mivenion is sponsor and exhibitor at this year's 43. congress of the German society of Rheumatology (DGRh) in Bremen, Germany. A new team, a new appearance, and an exciting new product will make a visit worthwhile. Booth H.16.